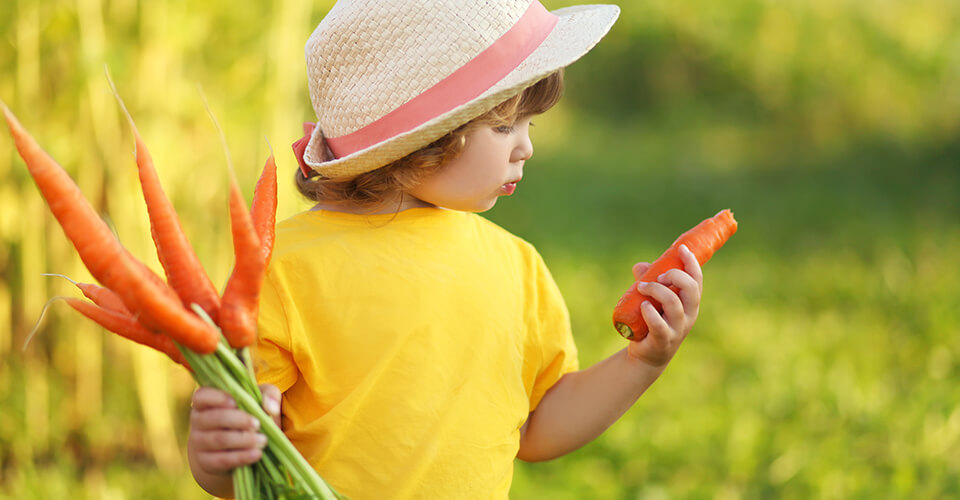 Year 1 Report and Analysis
The final report from the 2018 Survey is now online. The full analysis might be long, but is worth the read, and we invite your feedback! We've also uploaded a video walk-through of the report for those who prefer that medium.
What have we determined?

In short, not all food is created equal.
In our first year proof of concept, we began the process of understanding what nutrient variation exists in our food supply, and how we need to calibrate the bionutrient meter so that we can identify that variation. To start, we analyzed samples of spinach and carrots from data partners in 7 states from 50 unique stores and 68 farms/gardeners, and the results were nothing less than stunning:

For carrots, we found as much as a 200:1 variation in polyphenols, and 90:1 for antioxidants.

For spinach, the variation we saw was 75:1 in polyphenols, and 90:1 for antioxidants.

Broadly across the spectrum, we saw significant variation in the vital nutrients we need to prevent and reverse disease, and live our best lives. See below for a number graphs illustrating differences in nutrient and mineral variations pulled from our lab tests.
Looking forward
In 2019, we expanded the scope of testing to include kale, lettuce, cherry tomato, and grape samples, in addition to carrot and spinach. We are currently in the process of analyzing the results of the 2019 season, and will soon release a comprehensive report and make all data freely available from our second year of testing samples from across the USA.
Our research is now in full swing again for the 2020 growing season as we engage with both grower and community partners to deepen our understanding of nutrient variation in our food supply and determine the correlation between nutrient density and growing practices.
Working together is the path
To reach our goal of thousands of samples this season, we need volunteers willing to mail us samples from their own or neighbors farms, local farmers markets or grocery stores.
We have two programs for those interested in helping us collect samples:

— Grower Partners should have a working farm or garden and are collaborators who provide the foundational information needed to understand links between nutrient density in food, soil health and management practices. Grower partners commit to fill out surveys about farm management practices (tillage, irrigation, amendments, etc) and mail produce samples to the lab 2-4 times during the season. There is no cost, you don't need special equipment. We send you everything you'll need (soil sampler, phone, sampling bags, etc). In return, we provide you with crop analysis of your submitted samples, including minerals, secondary metabolites, Brix and spectral signatures, as well as soil analysis including soil minerals, organic matter, biological activity, pH and spectral signature. Learn more!

— Community Partners can be anyone who wants to be involved in the project and who isn't a farmer or gardener. We can all be citizen scientists! We want community leaders, movement builders, foodies and anyone else who sees food as an opportunity to make the world a healthier place. Community partners commit to mail food and soil samples throughout the year from farms, farmers markets and grocery stores. Learn more about becoming a partner - it's easy!
For more information about how you can get involved, click here.
We are hard at work identifying nutrient variation in our food supply and further developing and calibrating the Bionutrient Meter, the world's first consumer-focused handheld tool to put this vital information in your hands. (All open source, of course, because this is for all of us!). But it does take money to support and further our lab work and organizational efforts. Help manifest this vision for better food and a better future by supporting the Bionutrient Food Association and our efforts to put nutrient quality back on our tables. Every little bit helps!