The project has paid staff, development partners (Our-Sci.net, FarmOS), research partners (Cornell University, University of Montana, Penn State University, Ohio State, Washington State University, Health Research Institute), and an advisory board. There are three main teams: Platform Development, Organizing Research, and Communication. In addition, there are two Project Leads (Greg Austic and Dan Kittredge) to maintain continuity between the teams and the mission.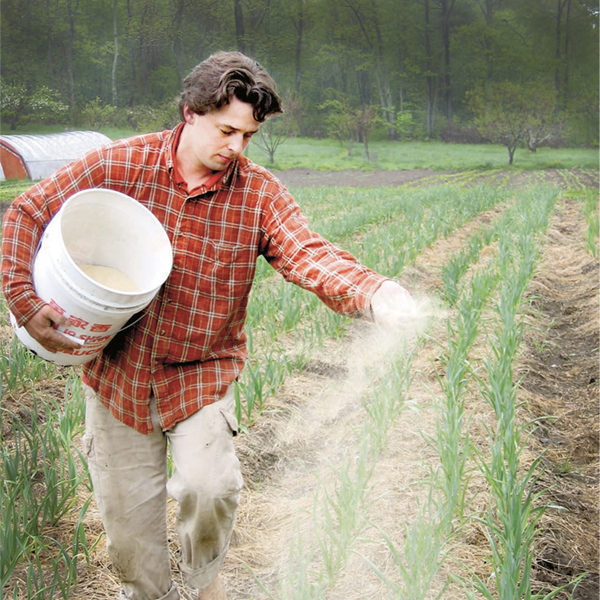 Dan Kittredge — BFA
Dan will lead the communication portion of the project, and co-manage the project with Greg. Dan has been farming organically for 30 years. He manages a 24-acre mixed farm in central Massachusetts with 2.5 acres of intensive vegetable, eight hoop houses, pastured poultry, grass-fed beef, and perennials in development. Dan is the founder and Executive Director of the Bionutrient Food Association (BFA), a nonprofit educational organization dedicated to increasing quality in the food supply. He presents courses for growers regularly across North America.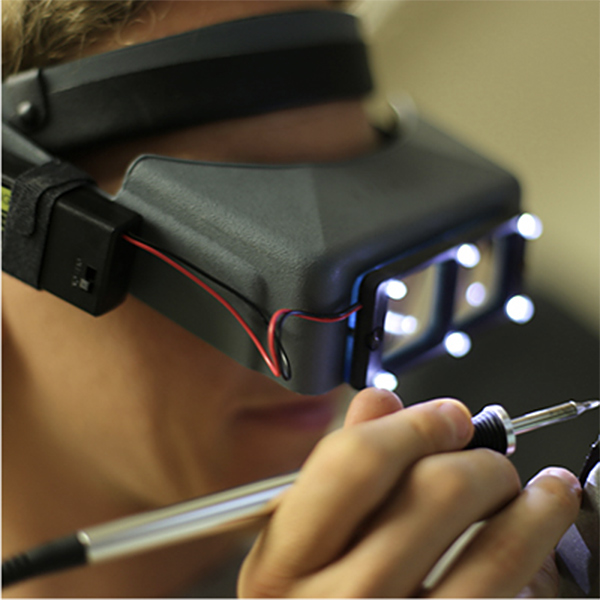 Greg Austic — Our-Sci.net
Greg will lead the development of the platform and sensors, and co-manage the project with Dan. Greg is the co-founder PhotosynQ, a platform for collecting, sharing, and analyzing plant health data, and the MultispeQ, a low-cost device to measure photosynthesis. Co-author of the GOSH Manifesto, Greg is active in the open-science community and skilled in hardware design, 3D design, UI/UX, product development, and C++.
Michael Stenta — FarmOS
Mike will lead the development of new FarmOS features and APIs. Mike is a Drupal programmer and contributor, lead developer of FarmOS and Farmier.
Jon Zeeff — Our-Sci.net
Jon will do the circuit and hardware designs for any new sensors. Jon is a veteran of the automobile industry and two successful software startups, with 30+ years of programming and circuit design experience. He was a major contributor to the MultispeQ (a low-cost, hand-held photosynthesis measurement device).
Dorn Cox — Wolfsneck Farm
Dorn will keep the project connected with similar initiatives. In addition to being the director for GreenStart, Dorn is founding member of FarmHACK, FarmOS, Soil Renaissance, and New England Farmers' Union, and is VP of the New Hampshire Association of Conservation Districts. He's also a farmer working his 250-acre family farm in Lee, NH. He focuses his effort on developing and refining open-source agricultural research and development systems to improve farm productivity and resilience.
Tom Smyth — Sassafrass
Tom is a web developer and holds a PhD in computer science. He's an owner at Sassafrass, a worker-owned cooperative and web development shop, with expertise in Ruby and Ruby on Rails.
Manuel DiCerbo and Andreas Rudolf — Nexus Computing
Manuel and Rudolf are embedded hardware experts and Android app developers from Switzerland. They designed the PhotosynQ Android app and the API to connect to a variety of sensors.
Research Partners
Selena Ahmed, Ph.D
Sustainable Food & Bioenergy Systems, University of Montana

John P. Reganold, Ph.D
Regents Professor of Soil Science & Agroecology, Washington State University
Matt Kleinhenz, Ph.D
Extension Vegetable Specialist, The Ohio State University
Tania Slaweck, Ph.D
Research Associate, Penn State University
Larry Bohlen
Health Research Institute, former NASA engineer
Andrew Smith, Ph.D
Research Director, Rodale Institute
Advisory Committee
Michael Grusak, Ph.D
Plant physiologist USDA-ARS, National program leader
Mathew Kleinhenz Ph.D
Professor, Extension Specialist, The Ohio State University
Carmen Ugarte Ph.D
Specialist in Agroecology, University of Illinios, Urbana-Champaign
Dorn Cox, Ph.D
Founder, GreenStart, Farm-Hack
M.J. Soileau, Ph.D.
V.P. for Research and Commercialization, University of Central Florida
Adrian Hyde
Dunwald Farm, Private Venture Investor
Julie Rawson
Executive Director, Northeast Organic Farming Association
Ted Goodwin
Senior Software Engineer, EMC Embedded Products
Matt Weed, Ph.D
Director of R & D Open Photonics