So how do you get the development kit?
Together, we are developing the capacity to empower all growers globally to improve their practices in harmony with nature and provide eaters with the transparency they deserve.
Note: We have paused sales of the Bionutrient Meter for the time being while we grapple with supply chain issues
.
We will provide additional updates as soon as we can. You may contact us at
info@bionutrient.org
with any questions.
Even if you aren't the type to get a tool and point it at everything you see, to fill out forms online to tell us what you are measuring, how it was grown, etc — there are still many ways to get involved in this exciting project!. If you care about nutrition, food, soil and human health, there's a way to plug in.
Join us as a Grower Partner!
Every farm is a research farm.
Grower Partners are collaborators who provide the foundational information needed to understand the links between nutrient density in food, soil health and management practices.
Program details and sign up
Grower Partners provide the Bionutrient Institute with:
Background information on management practices including land preparation, irrigation, soil amendments, and pest control
In season data collected periodically using the Bionutrient Survey App
Samples of crops and soil at multiple times throughout the season
The Bionutrient Institute provides Grower Partners with:
Crop analysis of submitted samples, including minerals, secondary metabolites, Brix and spectral signatures.
Soil analysis including soil minerals, organic matter, biological activity, pH and spectral signature.
Food and soil quality markers for the entire community showing how their results stack up.
Subscription to FarmOS farm management software to improve tracking of results over time.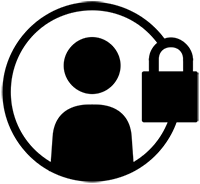 Our pledge to our Grower Partners
The more each Grower Partner shares, the faster we learn what food quality is. That said, we promise to protect your wishes for varying levels of privacy. Every grower owns their own data and is free to share as much or as little as they choose. Crop and soil data can be shared for example, while still maintaining anonymity.
Or, join us as a Citizen Scientist Partner!
Not a grower? Not a problem!
Anyone who wants to be involved and who isn't a farmer or gardener can be a citizen scientist!

We are looking for community leaders, movement builders, foodies and anyone else who sees food as an opportunity to make the world a healthier place. Are you curious what's in your food? Learn more and sign up
Donate
Support the research through a level of donation you are comfortable with. Any amount is welcome. Or "sponsor" an in-lab sample assessment ($100 donation allows us to perform 1 full suite of tests on a sample, getting us closer to our goal of building out the calibrations necessary to discern quality metrics from the data our devices gather in the field). Or, contact us directly for larger levels of support.
We are fairly lean and mean, but your support helps us get more done more quickly!
View and contribute to the hardware and software
Visit the gitlab repository for Our Sci. It's open-source, of course, because this is for all of us!
Spread the word
We need scientists, farmers, educators, donors, etc. Evangelize the food quality revolution!
For a more in-depth look, you can read our detailed project description: Tools for Transparency
Be sure to stay in the loop on our lab happenings: https://lab.realfoodcampaign.org/updates/